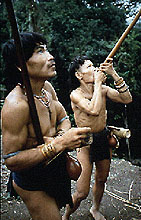 When i decided to travel to South East Asia for the very first time back in 1992, i promised myself to include Malaysia as a priority. Malaysia is rich in diversity...very rich.
Unexplored tropical forests, empty white sandy beaches, colorful festivals, from picturesque fishing villages to luxury hill resorts. Yes, Malaysia has about everything to be a perfect travel cure. Malay tribes make up over half of the population while Chinese, Indians and others come under the broad spectrum that is covered by the term Malaysian. Despite some physical changes, Malaysia is still very much a land of kampungs (villages), jungles, beaches and rice fields, made that much more appealing by a friendly, deeply religious and uniquely diverse group of peoples.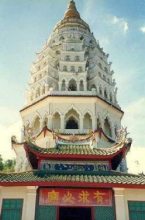 To find out what this magnificent country has to offer, i would like to recommend to follow the links above to explore further. There is plenty of information in there. A good research on Malaysia in general with lots of individual links to certain places and islands might be Islands & More. To get the idea of possible trips, check out Malaysia Tours. Provided by Malaysian Air, this is a very handy and informative resource. About Sarawak brings you closer look into this fascinating part of Borneo. Sabah with Kota Kinabalu, Pulau Sipadan, Sandakan and the Sepilok orang utan Sanctuary as the major attractions in Borneo can be reached under the Visit Sabah 2000 link below. A good map plus even more detailed info is located under the map image below.