A major destination in the Philippines is Cebu City - the Queen City of the South - capital of Cebu province and second only to Manila in terms of trade and commerce. Itís the hub of all activities in the Visayan region. Normally, one flies from Manila to Cebuís Mactan Ónternational Airport. The alternative is a 14-hour sea journey.

---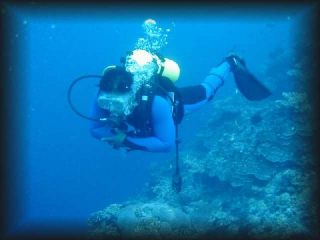 The small island of Mactan, connected by bridge to the Cebu mainland, is of historical importance. Ferdinand Magellan landed here in 1521 during the first circum- navigation of the globe, but the Spanish explorer was killed at the hands of Chief Lapulapu during the Battle of Mactan. The Magellan Monument erected in 1886 marks the spot where he died on the beach, while the Lapulapu Monument stands at the plaza fronting th Lapulapu City Hall.
Mactanís beach resorts cater to hordes of foreign visitors, especially during the peak season of July and August. Among the better beaches are Costabella and Tambuli. A top diversí destination is Olango Island, on the far side of Mactan.