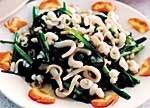 The Cantonese live to eat. And after you've been in Hong Kong for a few meals, you may find yourself living in the same way. It's a gourmet's paradise. You will never find better Chinese food.
The great chefs from every region of China all seem to have found their way here. Consequently, you can enjoy the very best examples of Szechuan, Peking, Shanghai, Chiu Chow and of course, Cantonese cuisines.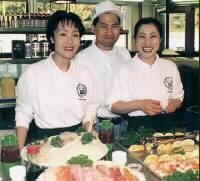 You may indulge in seasonal specialities like winter melon soup, available only in summer. And you will no doubt try a few firsts : shark's fin, bird's nest, or hairy crab perhaps. They all taste much better than the images which they conjure. One breakfast, lunch or tea, you will discover dim sum, a meal consisting of delectable small-potioned dishes, steamed or fried in bamboo baskets. Warning: dim sum is addictive. As the major crossroad of the region, a full range of Asian cuisines are authentically prepared here and taste as good as they do on their home tables. International foods of every flavour are not only available, but cooked to perfection. Simply refer to any travel guide for a list of Hong Kong's multistarred restaurants.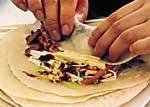 If you're in Hong Kong from mid-August to mid-September, you'll be here for the Food Festival. The territory's obsession with food culminates in this month-long celebration with carnivals, cooking classes, special menus all over town and food exhibitions extraordinaire. So if, like the Cantonese, you live to eat, you now know when to plan your trip.