This page has been moved !
Please click banner below.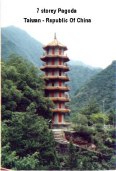 S

ince i started traveling round the world, focusing on Asia, Australia, The Caribbean, North and South America, i realize what is means to enjoy life at its fullest. Able to shoot tons of great pictures and bring home wonderful memories, it is with great pleasure i created this travelogue: Windows to the World 2000.

Vacation is what's all about in here. If you wanna know what our planet has to offer or you're about to be a globetrotter too, then you're at the right site folks. From bustling Las Vegas to the tiny island of Boracay, cruising on luxury liners or spending the night under a palm tree, it's all here.

I would like to recommend to follow the whole itinerary, just start with Thailand. You'll be continued on each page, however for those with less time you can use the direct links on your left by country, or choose a topic option such as Beaches to go directly to the beaches photo gallery. On each page, there's sound too. So pump up that volume !

Please feel free to give your comments or hints, either by signing the Guest book or jump to the Communication Center. Just click the C.Center button. Your response is very much appreciated. Thank You.




This page has been moved !
Please click banner below.