Against All Odds   by   Phil Collins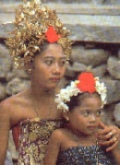 Why Indonesia is another favorite place to go for myself, is easy to explain. Besides their beautiful and hospitality people, there's allways a great sight around the corner. It's not easy to explore Indonesia within 2 or 3 weeks. It has too much in common. I would like to refer to the Hints & Tips pages. Check the Indonesia Tips for detailed travel information about these wonderful country. First place most visitors see would defintely Bali. Well, i have to admit with this desicion. After some 12 visits to the island, i still wanna go back.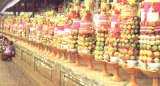 I have created an separate page on Bali, cause i just love this jewel. Of course Indonesia is'nt only Bali as i mentioned before. Java, Sumatra, Sulawesi or the Spice islands. The Moluccas, Irian Jaya. Piece by piece such a difference in culture, religion and language as well. To use the menu, simply open the folders, and links will appear. To have access at the bottom of the menu simply drag your mouse over it downwards without clicking. A nice Slide Show can be seen by clicking the image below.